Mini French Bulldogs
Learn More About the Mini Varieties of French Bulldogs
Mini French Bulldogs aka Micro French Bulldogs
Question: Mini French Bulldogs is there any such thing? Answer: The word "mini" is a way for people to describe the type or size of dog they are looking for in my opinion. Also, my opinion is that minis are under 20 lbs. There is NO SET weight for a breeder to classify their dogs. I have seen many breeders advertise "mini" from 30 lb parents. Not possible. There is a marker for smaller, more correct dogs, so as you can imagine the general crowd may create their own standards.
IF you are looking at my individual mini lines only (also known as micro), you will find that my offspring and breeders are a very square, compact, build, that range from 15-20 lbs on average. The females are the smaller scale, because my males have the larger head and wide chest, as they are supposed to in a correct conformation. I have had calls for a mini who will be 8-10 lbs. also no possible if purebred and healthy. That's like asking for a 20 lb german shepherd.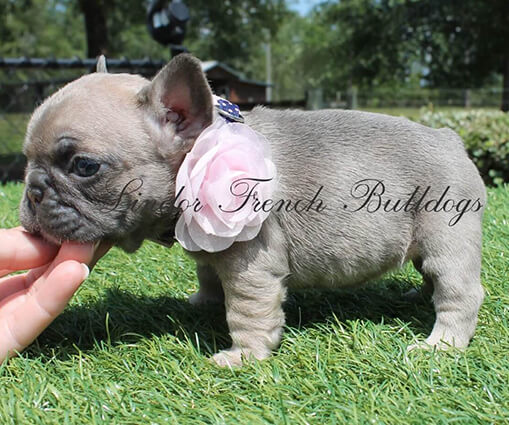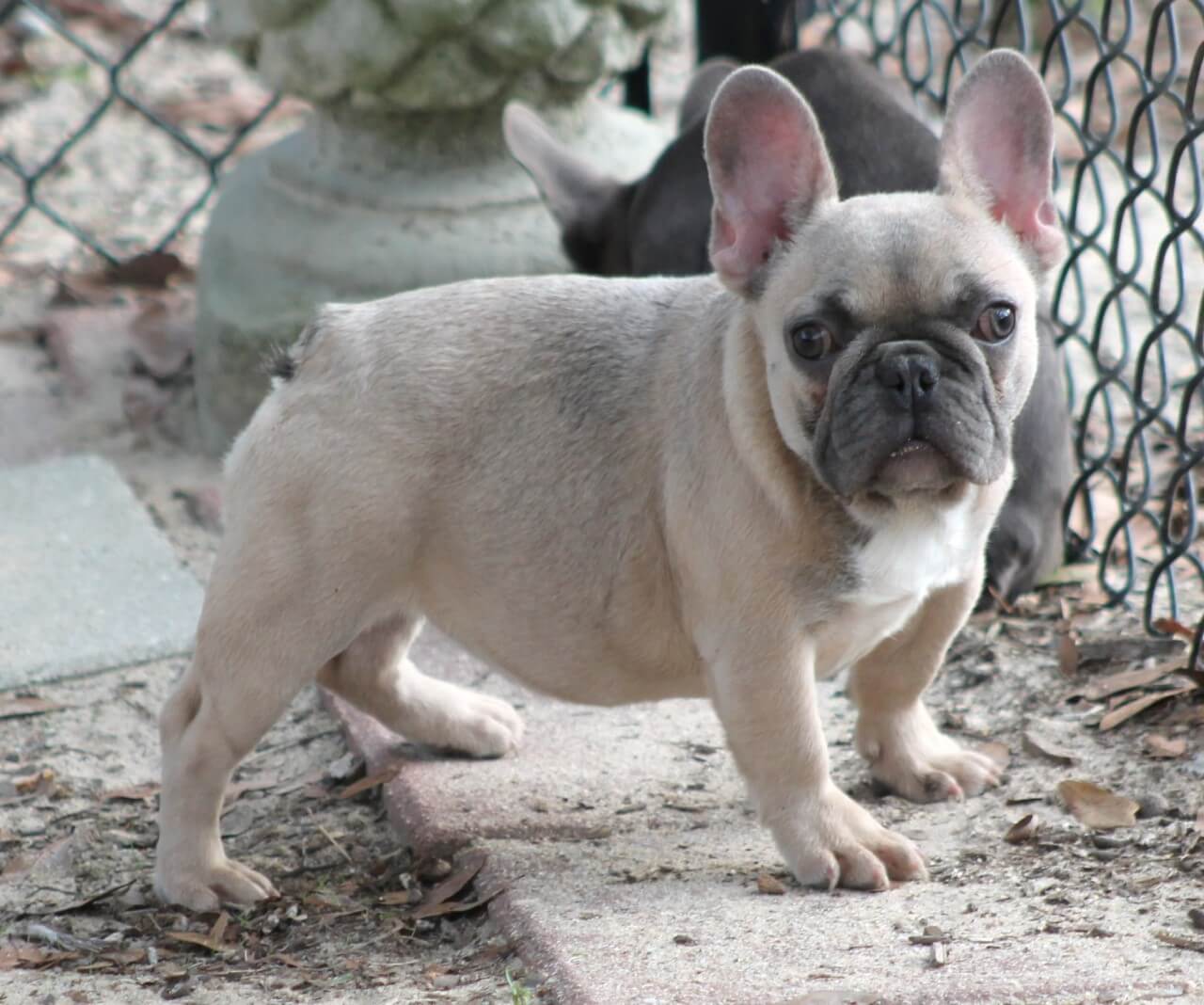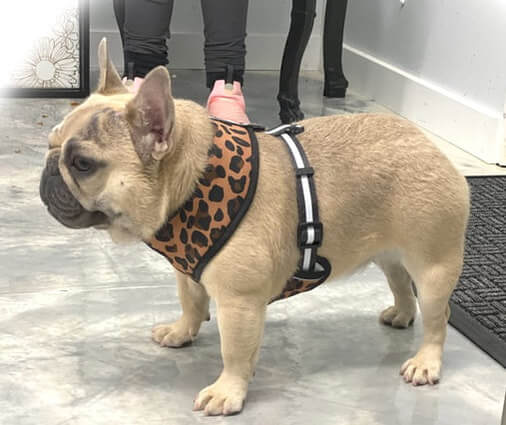 Above is an example fo one of my Mini girls, from a puppy, developed into an adult. This is Evie!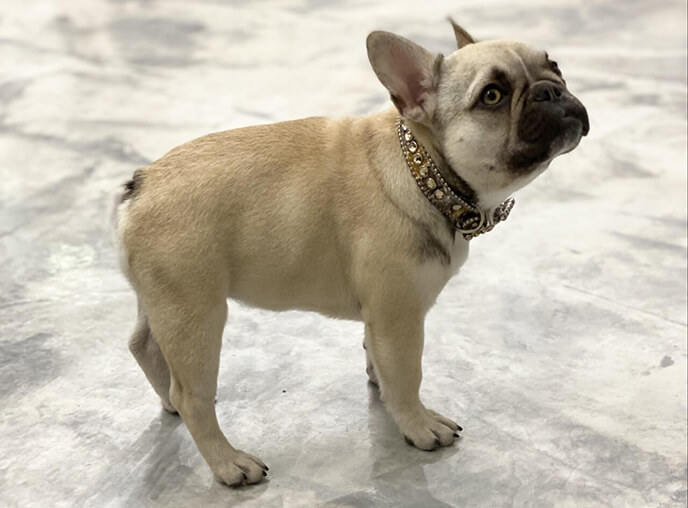 Meet Twinkie! Perfect mini french bulldog, she is 16 lbs. hoping for her babies from her later this year.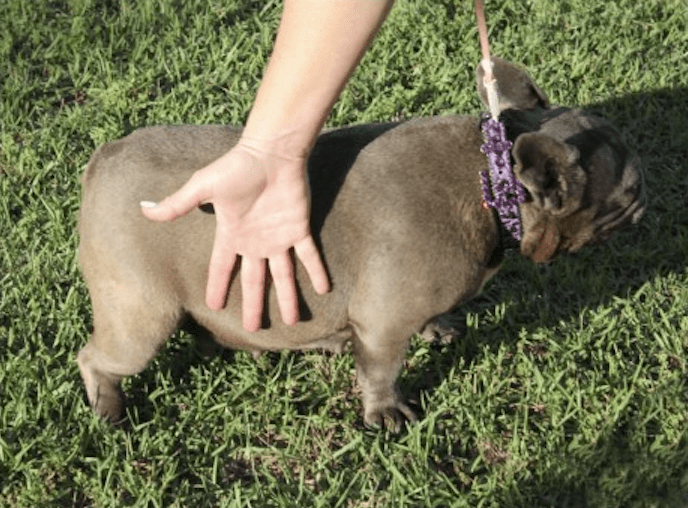 Lindor French Bulldogs Mini Maui. One of our little Divas.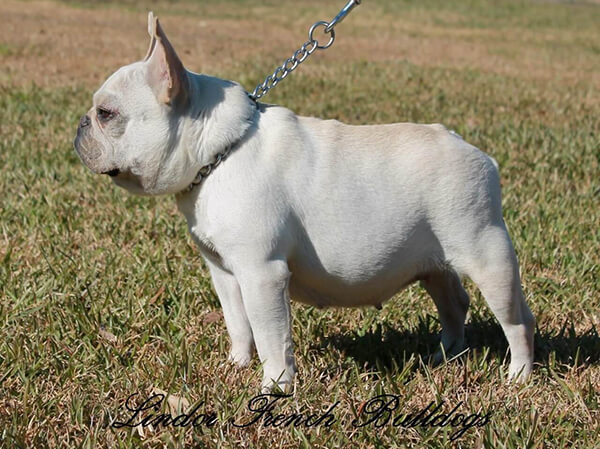 Gorgeous example of a MINI french bulldog from LINDOR.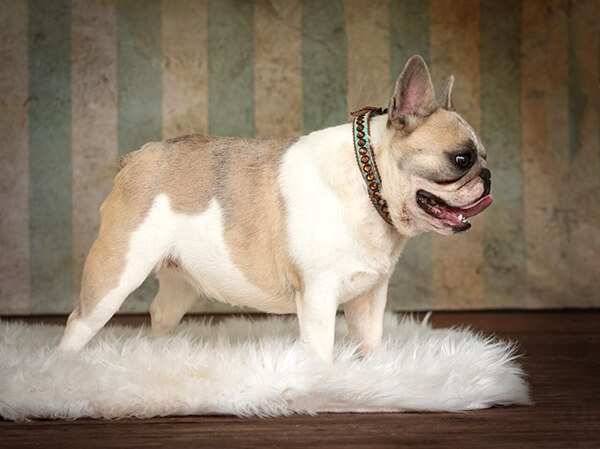 Mini french bulldog puppies for sale, litters on the way for this year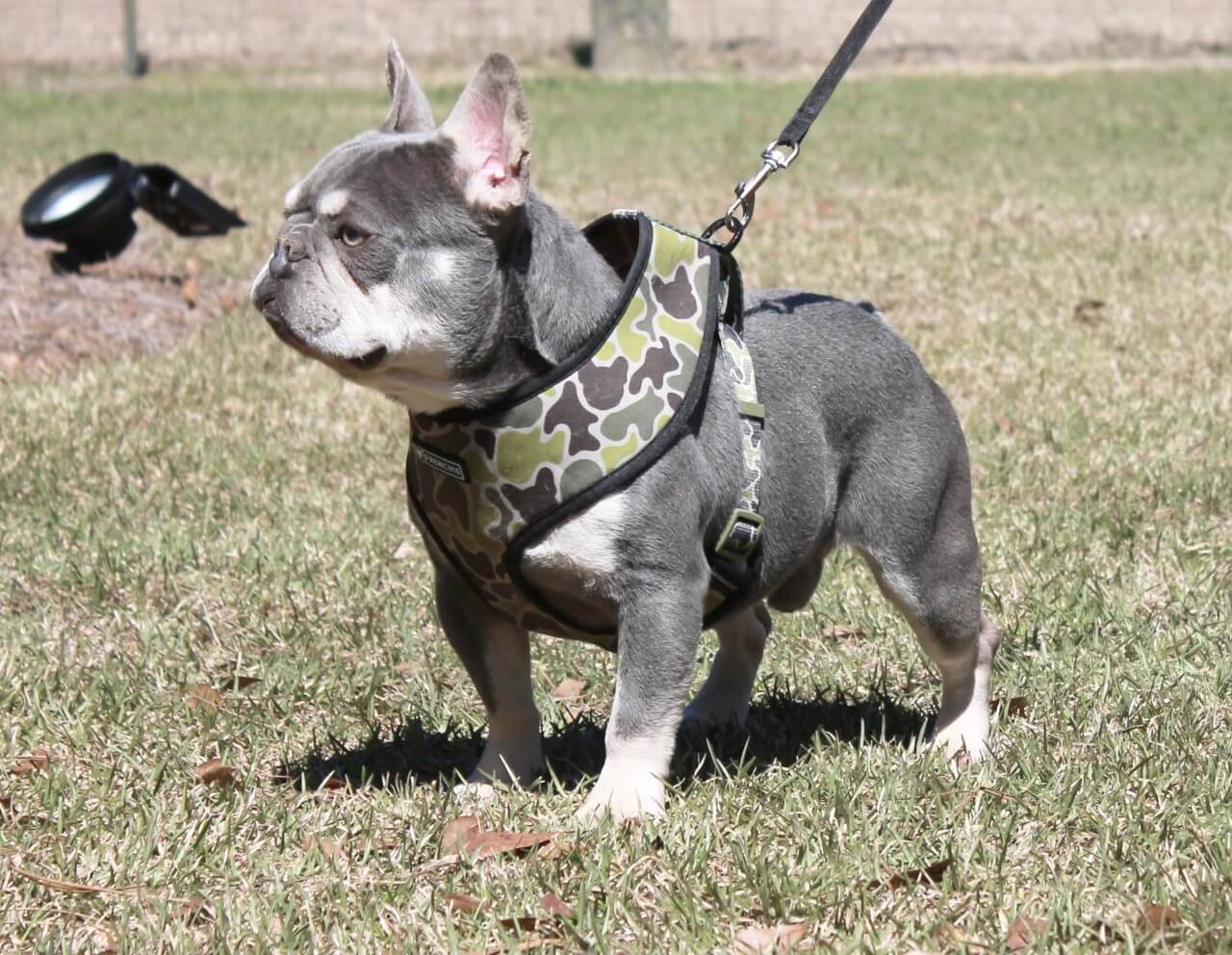 We currently  now have Arlo breeding. He is one of our mini sires.
He is lilac and tan.
More About Our Adult Bulldogs
As a reputable breeder of French Bulldogs, we offer every pup in our program comfortable living conditions and thoroughly check them for genetic defects. Our well-maintained indoor facility meets the standards of the AKC and Georgia and is climate-controlled for the comfort of our Frenchies. Once the adults have completed our breeding program, we ensure that they find loving owners to enjoy the next stage of their lives.
To learn more about our available Frenchies or obtaining an adult breeding female that's completed our program, contact Lindor French Bulldogs by calling us or filling out our online form.
Have questions or interested in one of our Frenchies? Let us know!