About Lindor French Bulldogs
Lindor French Bulldogs is passionate about creating a show quality French Bulldog, pertaining to structure, while also producing exotic, rare colors.
About Lindor French Bulldogs
We are a family-owned and operated kennel that exclusively breeds French Bulldogs. I have been breeding for almost 15 years and it is an obsessive hobby. I have built from the ground up, beginning many years ago with a pair of pet frenchies. We decided to have a single litter, and that turned into our expansion. We are a Georgia state-licensed, and annually inspected by them as well as AKC. According to my state inspector, we, along with another kennel in Georgia, are the top in 17 countries.
Who We Are
We are a family-based breeding operation that devotes much of our time, energy, and finances into our franchise in order to produce high-quality puppies. We have worked diligently throughout the years and are now proud owners of some of the most sought after pedigrees in the Frenchie world.
We are an American Kennel Club (AKC) member and state-licensed facility. We have had excellent compliance records with both organizations for over 13 years. Our indoor facility is well-maintained and fully heated and cooled for the comfort of our workers, as well as our dogs. We have a separate nursery area for the pregnant mothers and newborns. There is even a full-time assistant available 6 days a week to help us keep everything in top condition.
What We offer
Our puppies are carefully planned to create specific DNA results. We make sure to match parents together that complement one another when it comes to their build and structure. With artificial breeding, C-sections, and constant monitoring during the first two weeks of the puppies' lives, the process can be very time-consuming. Although raising French Bulldogs is not an easy task, it's always rewarding.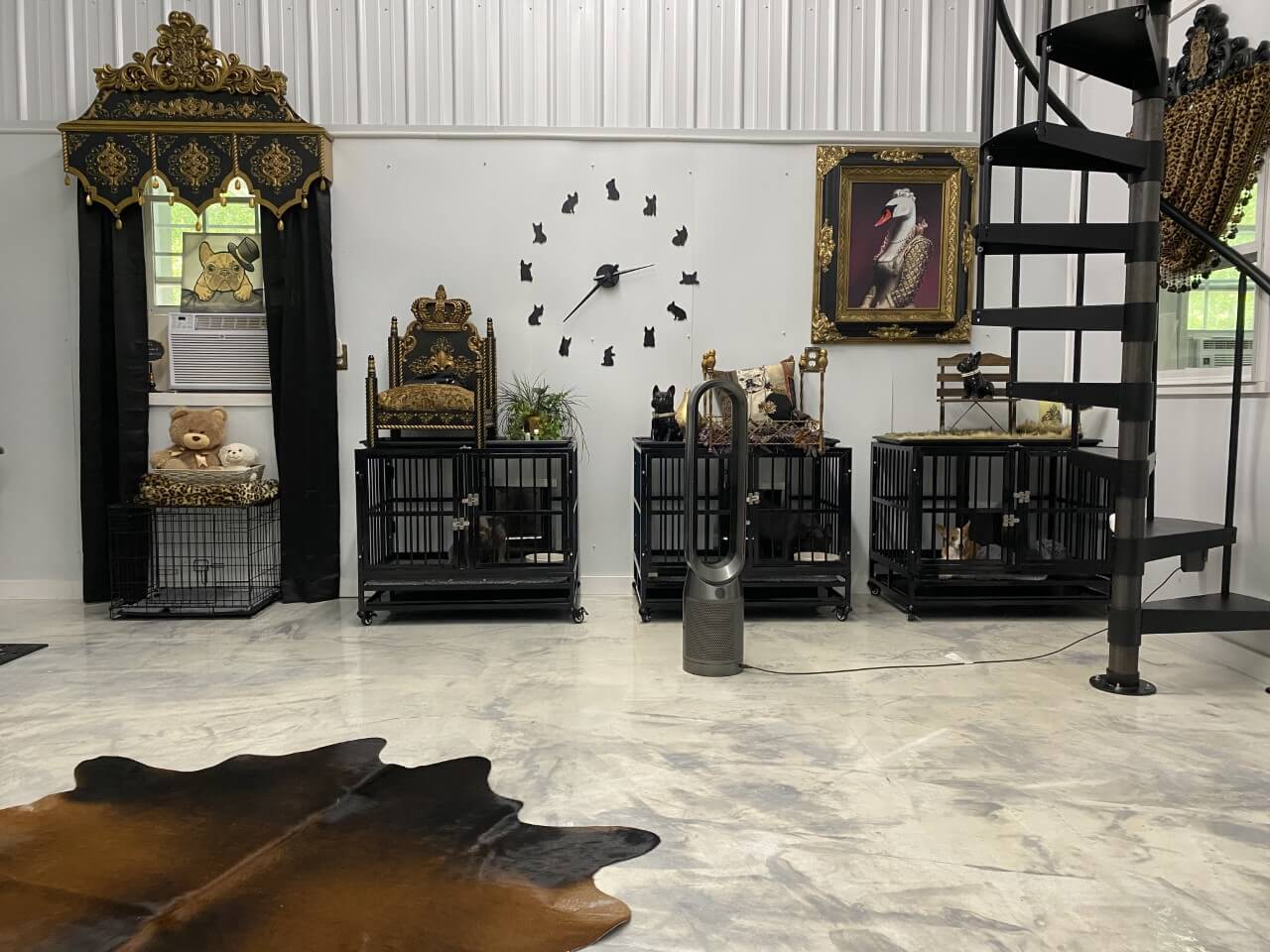 We modeled our facility after our veterinarian's boarding facility. Which includes full septic systems for full sanitation and disease control. But still combining the full comfort of indoor home living.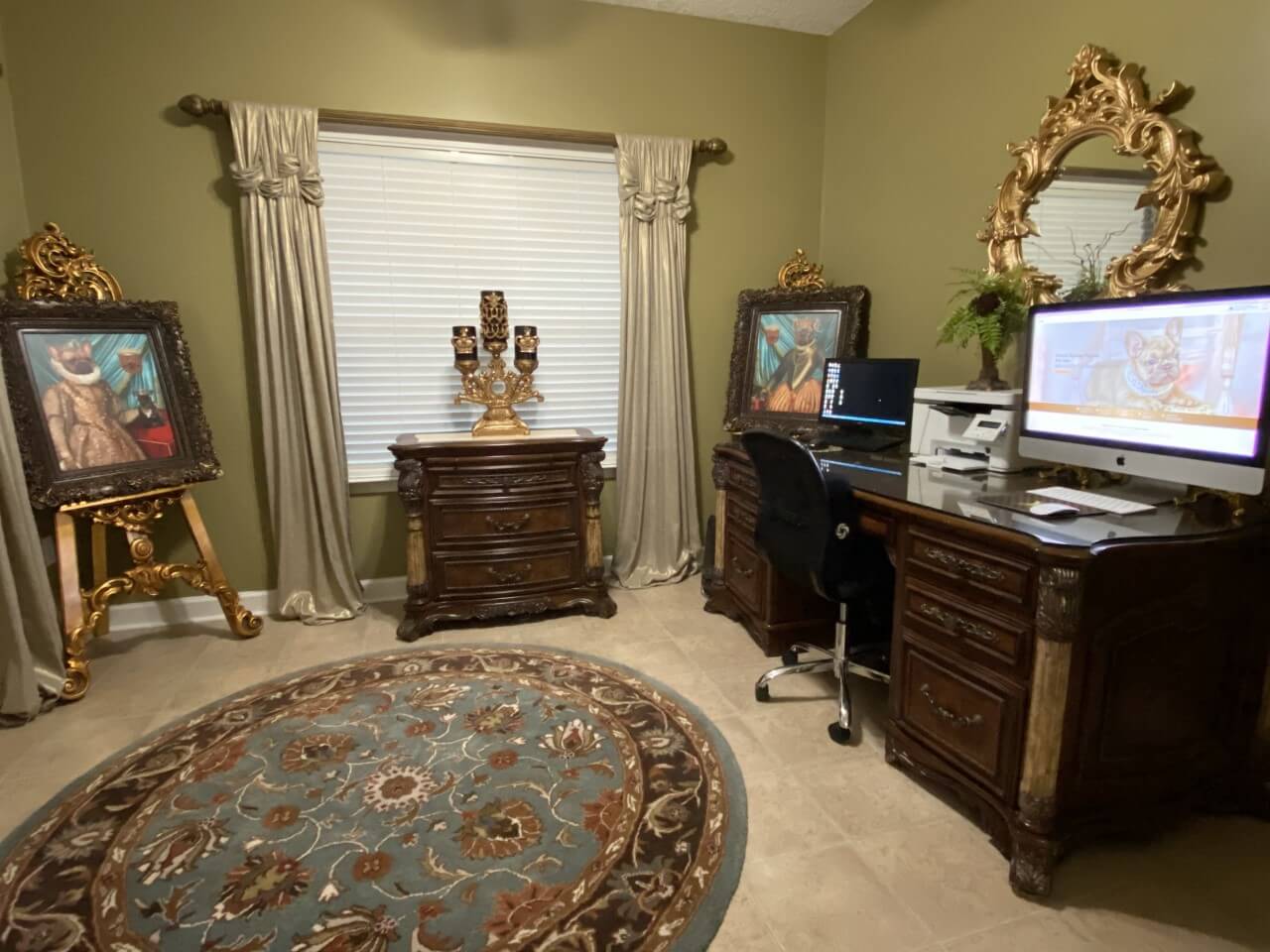 While the moms have their designated areas where they are kept warm with the babies, all other dogs have free roam indoor/outdoor access at all times.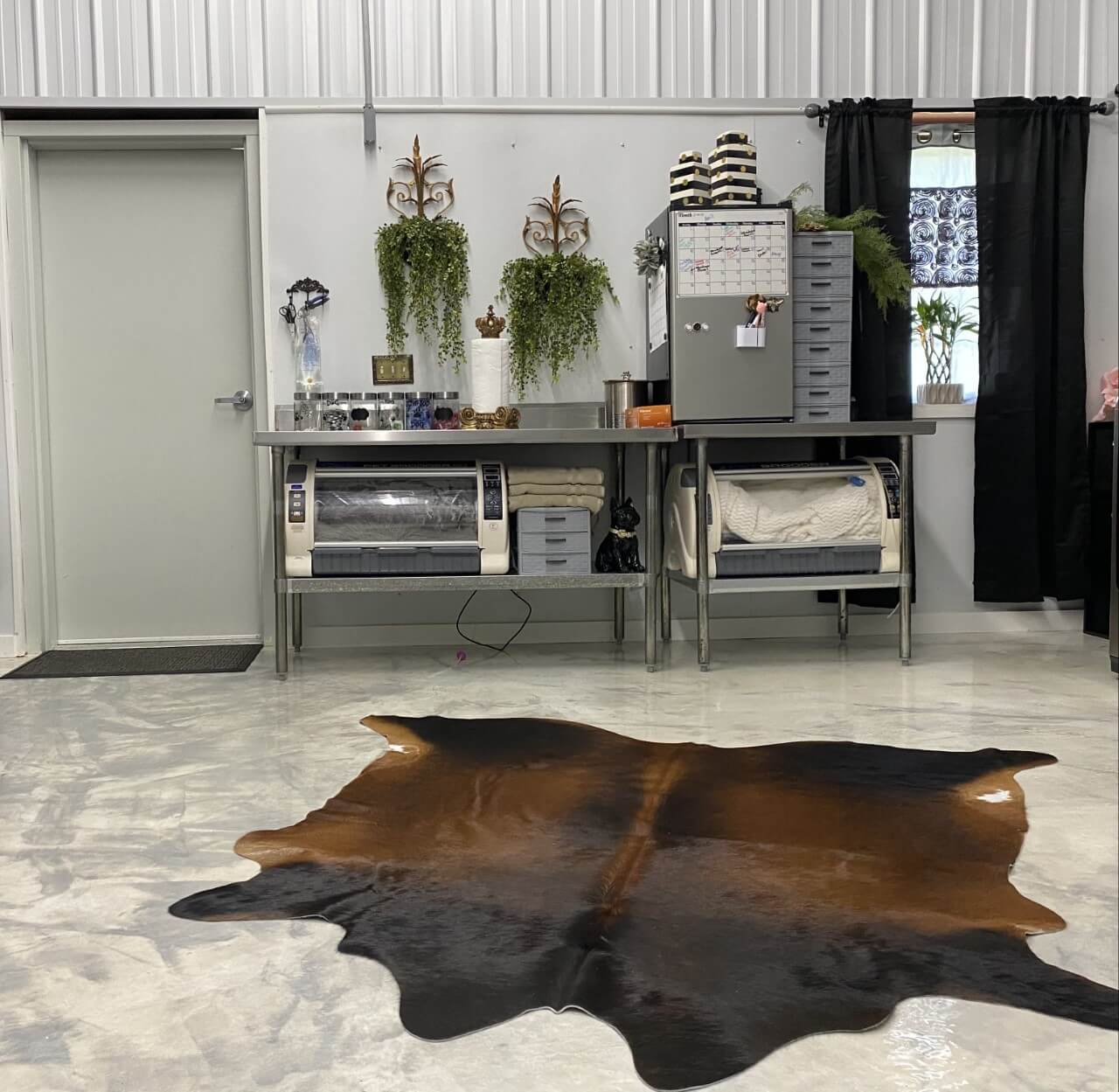 In the picture above, you will see our stainless steel exam table. We do NOT bring the babies to the vet for their exams, the vet comes to us. This ensures no germs/viruses are risked to unvaccinated puppies.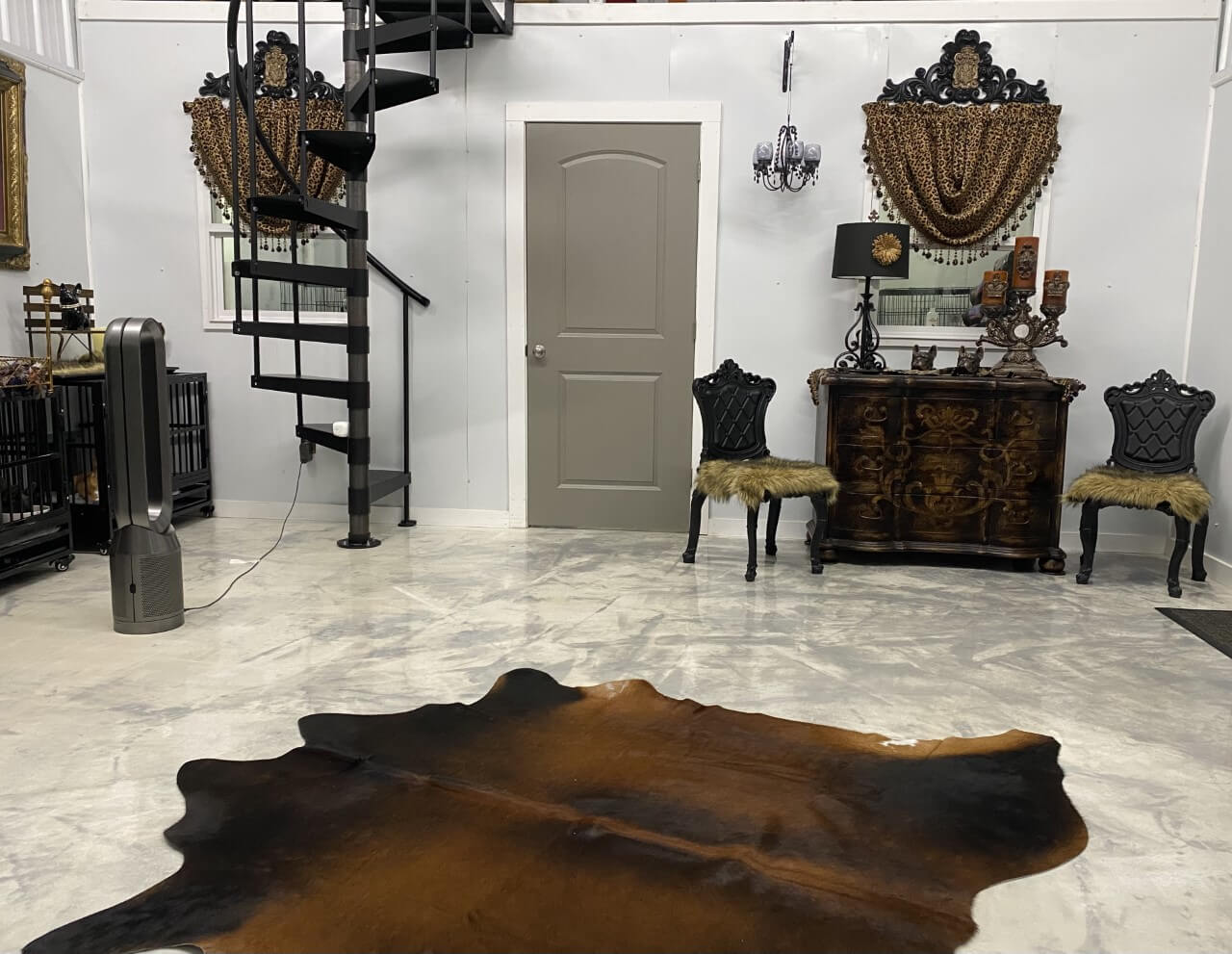 To left in the picture you will see we have 2 incubators under the exam table. Puppies are brought home after a c-section to be kept 86-88 degrees for 2 weeks until they can regulate body heat. They are taken out every 4 hours to nurse, send time with mom, and to be cleaned.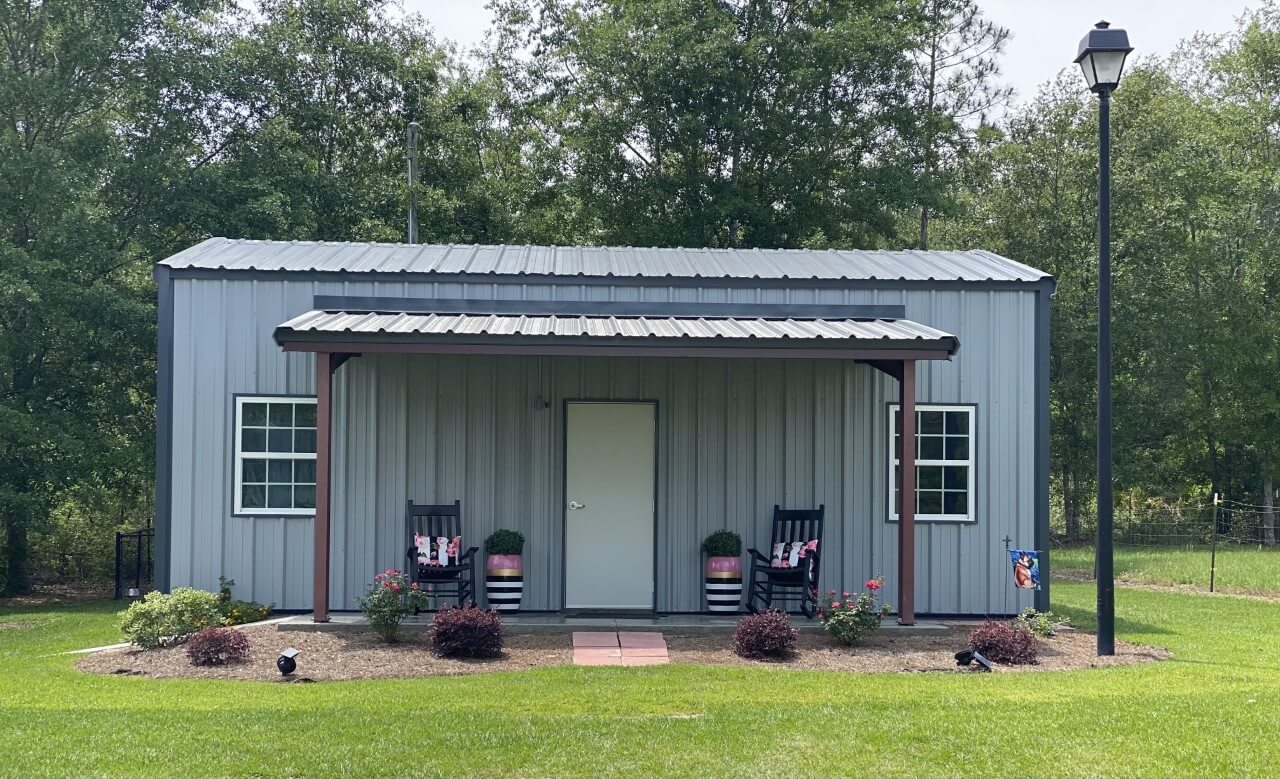 Front view of main nursery building for pregnant and nursing moms, as well as puppies. And yes, where I spend most of my days and nights 🙂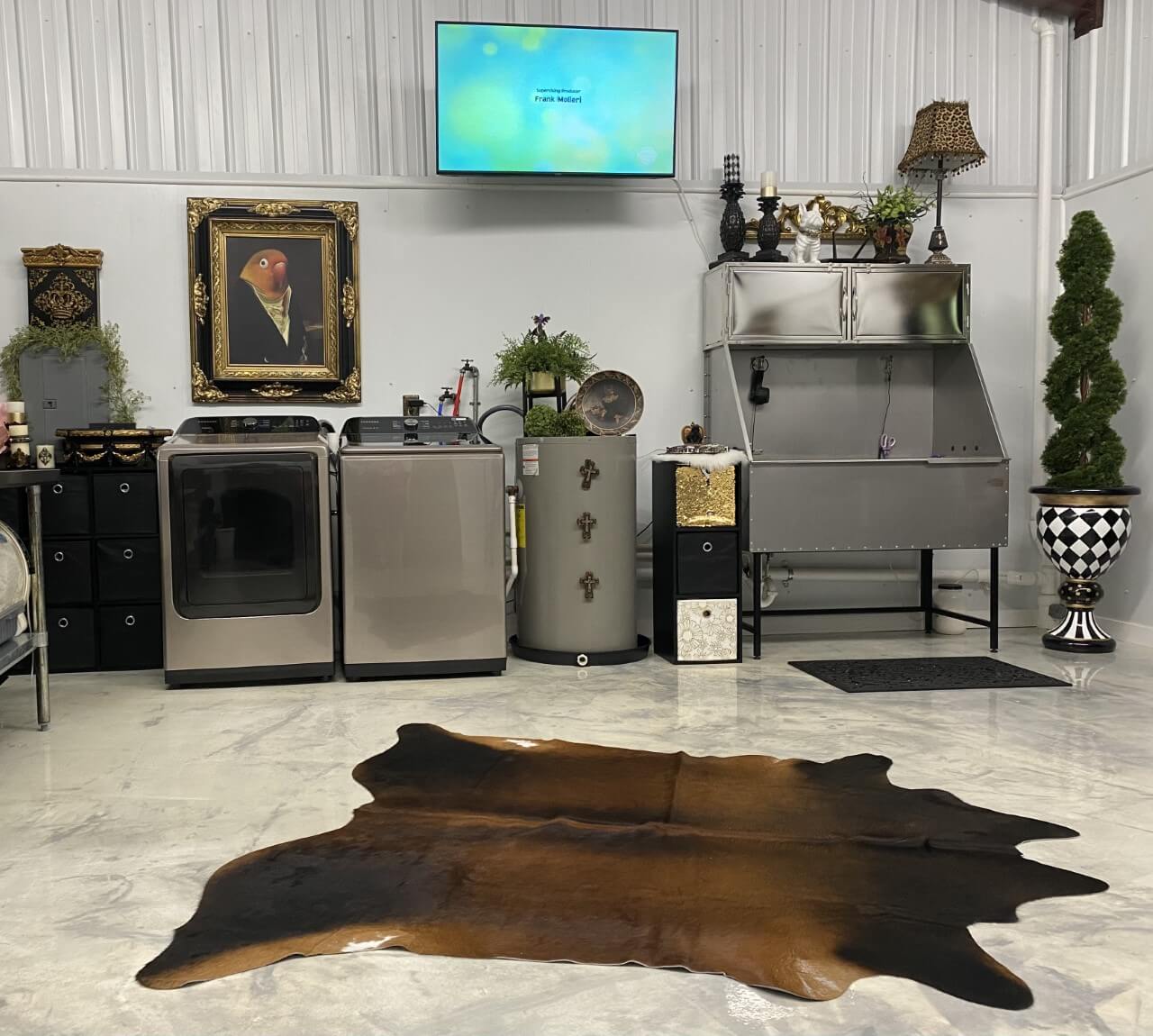 Probably the most used side of the nursery. Laundry seems to be a regular job around here! We have a full-size grooming tub for keeping everyone smelling like a diva.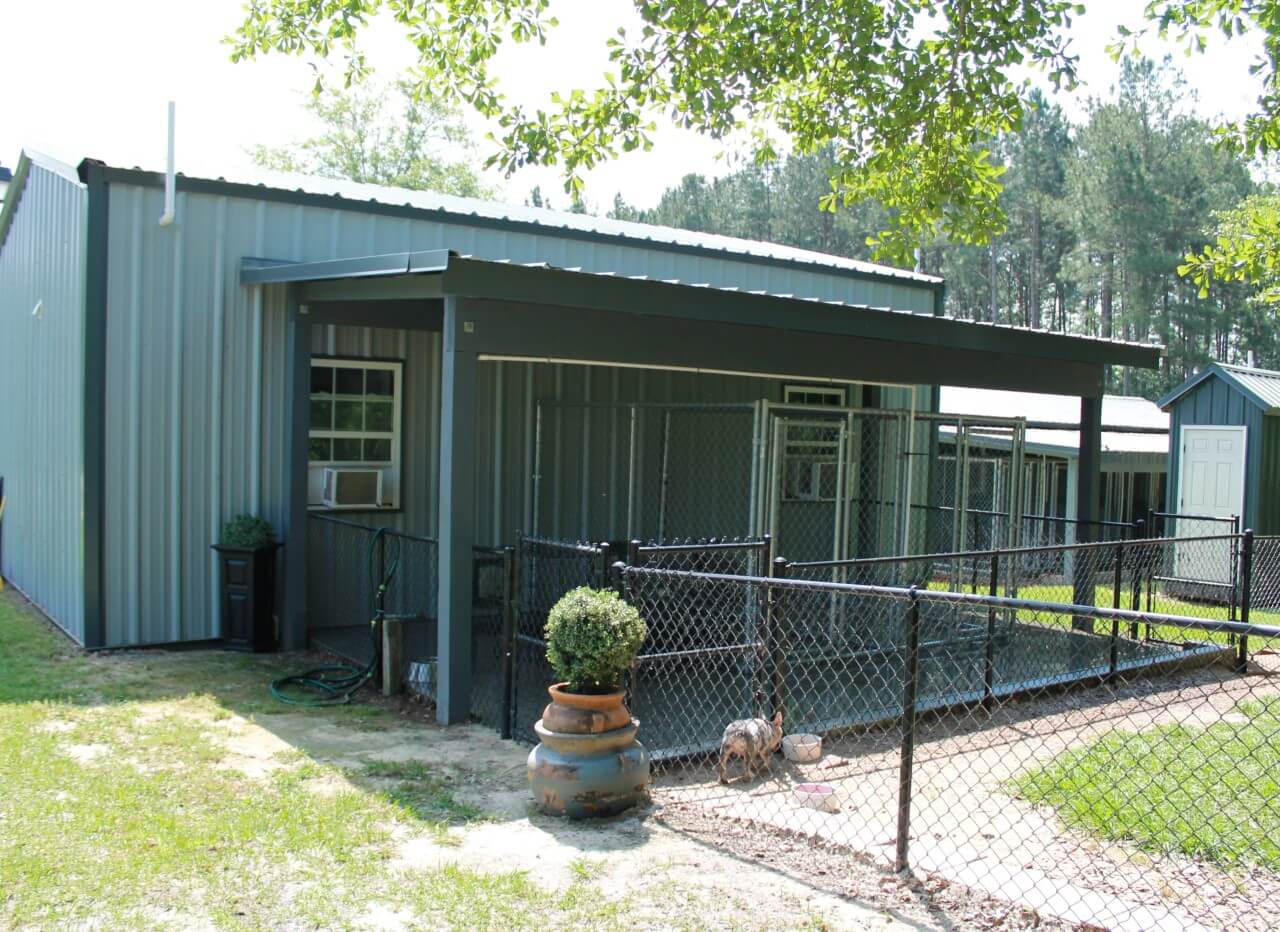 The above picture is the back of the nursery. The doggy doors lead inside to the beds in the black crates in the main room. Attached is a yard for playtime and sunning.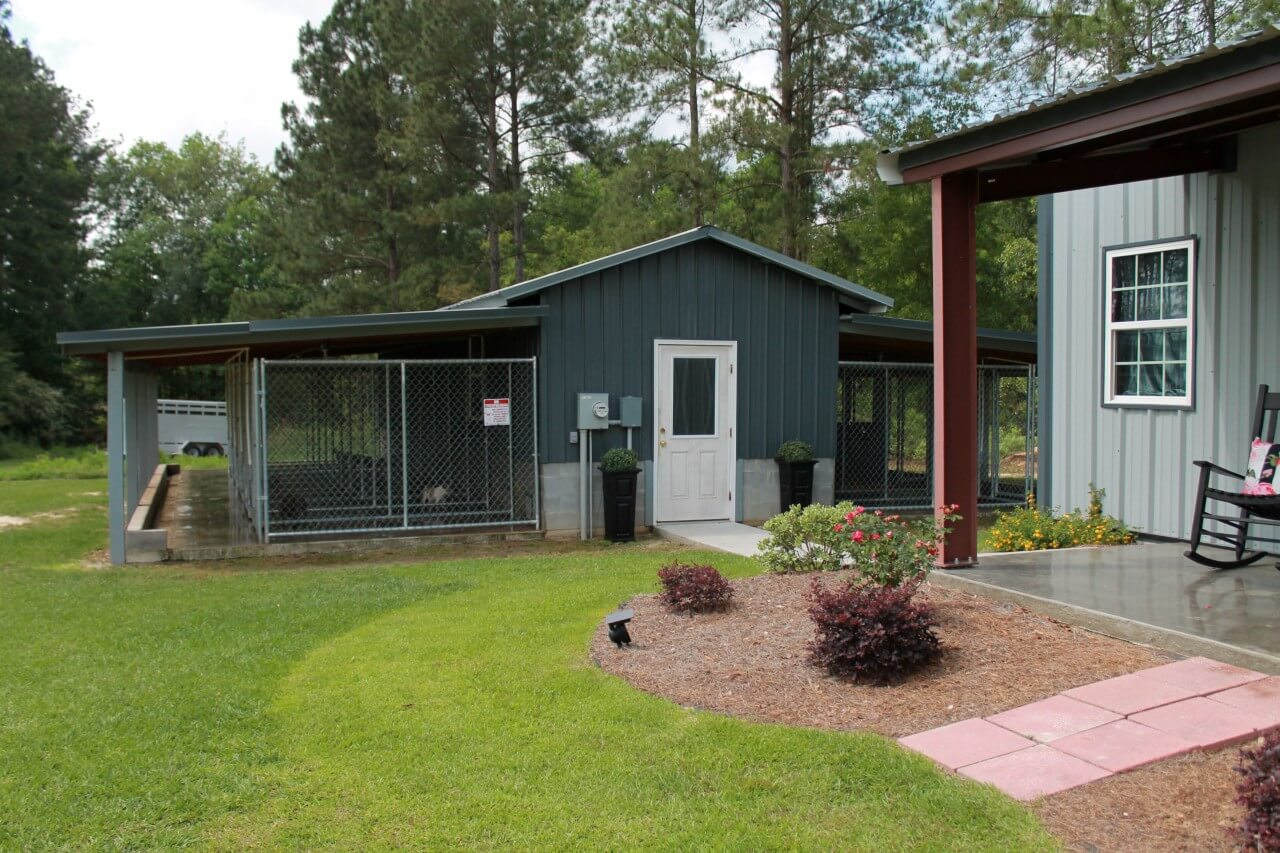 The large building to the side of the nursery is the main adult housing. They have full outdoor access, so no being locked in their crates all night. A yard outback is for playtime.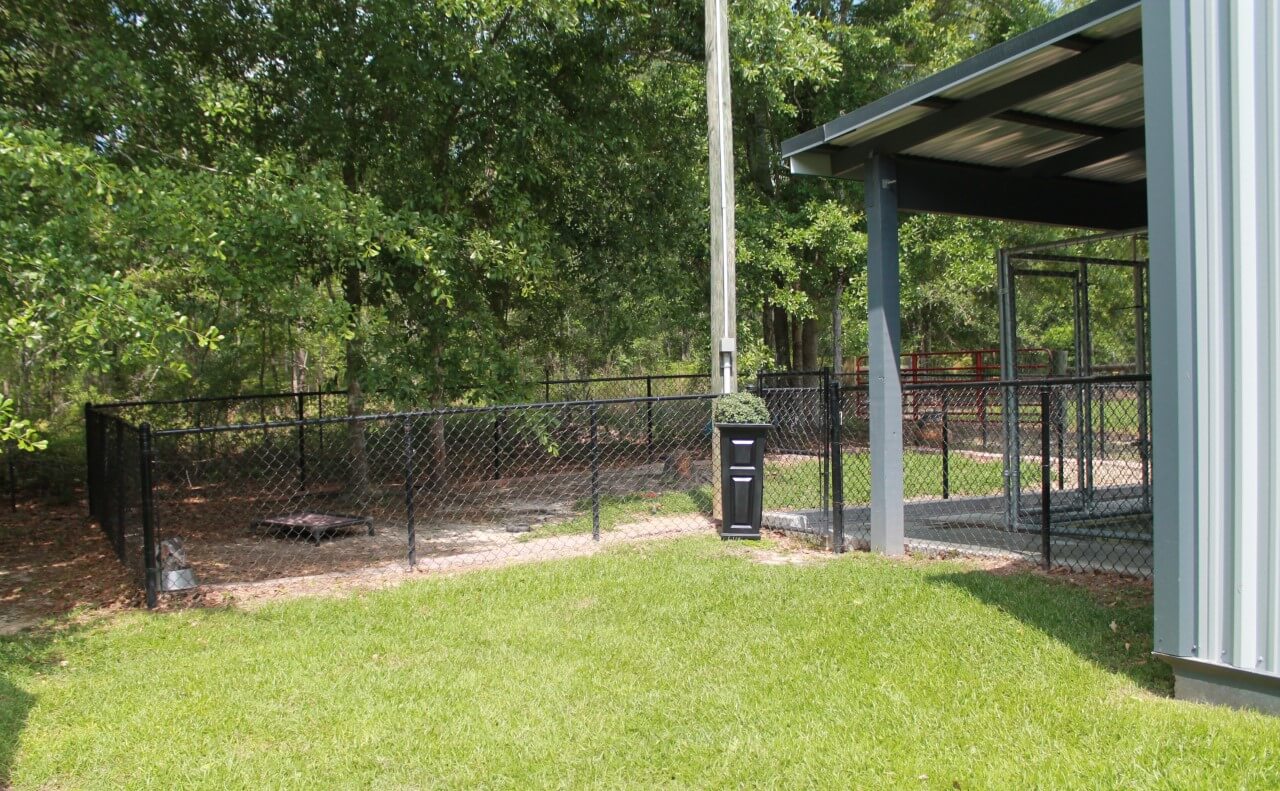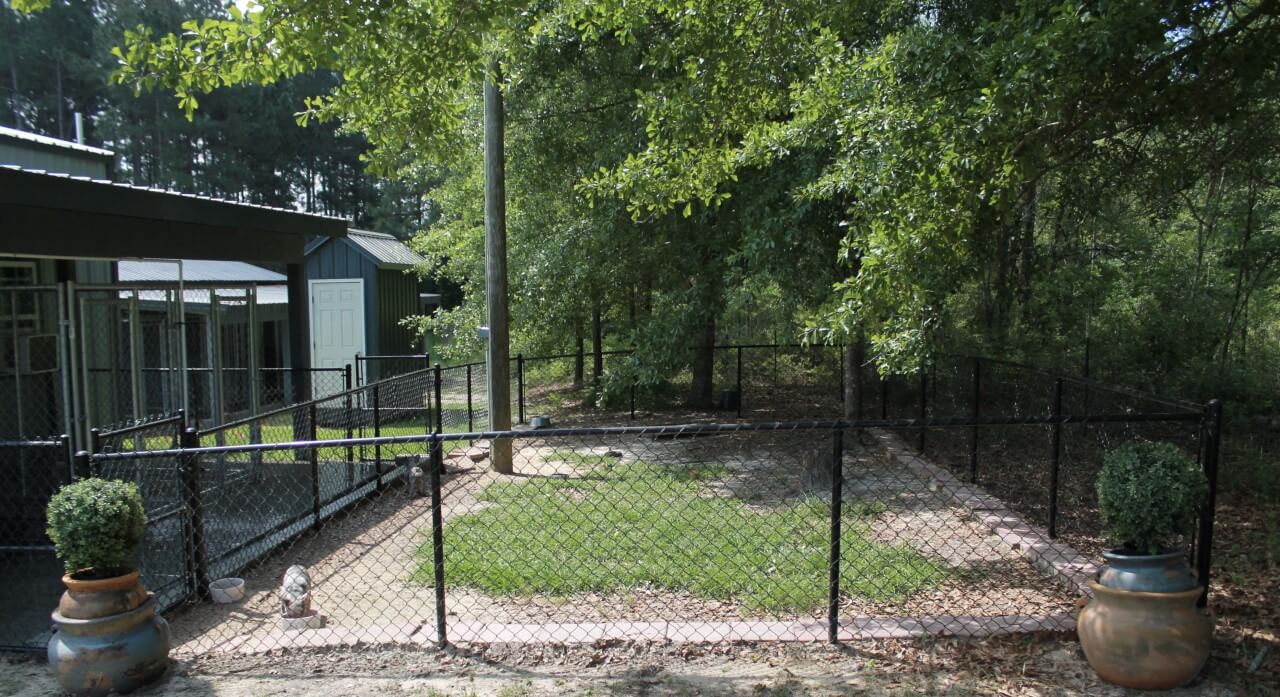 Another photo of play area
More About Our Adult Bulldogs
As a reputable breeder of French Bulldogs, we offer every pup in our program comfortable living conditions and thoroughly check them for genetic defects. Our well-maintained indoor facility meets the standards of the AKC and Georgia and is climate-controlled for the comfort of our Frenchies. Once the adults have completed our breeding program, we ensure that they find loving owners to enjoy the next stage of their lives.
To learn more about our available Frenchies or obtaining an adult breeding female that's completed our program, contact Lindor French Bulldogs by calling us or filling out our online form.
Have questions or interested in one of our Frenchies? Let us know!