Colored Fawn Varieties
Learn More About the Colored Fawn Varieties of French Bulldogs
Colored Fawns – Blue Fawn French Bulldogs, Lilac Fawn French Bulldogs, Chocolate Fawn French Bulldogs
Blue fawn frenchies, Chocolate fawn frenchies, and Lilac fawn frenchies can come in several shades or "looks," according to their DNA arrangement. Any of our litters can have the different varieties, which makes it an amazing experience to watch them develop to see what they will become! When colored frenchies are born, you can not always tell the exact shade they will be. Their color becomes more distinct over the first 4 weeks. Note: Blue fawns eyes will turn amber/brown, lilacs and chocolates keep the lighter shade eyes.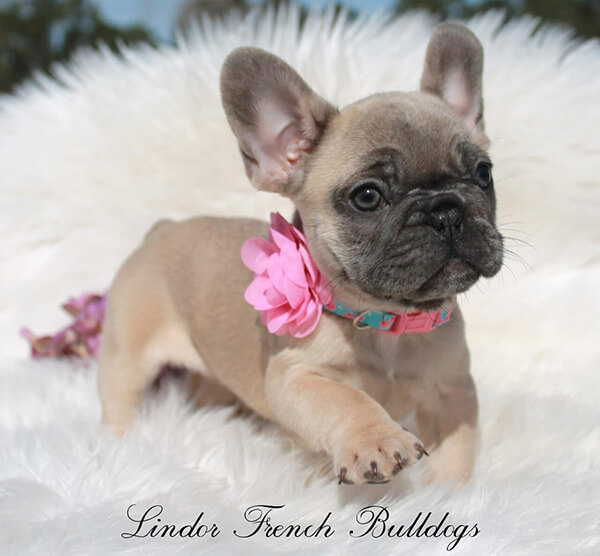 The picture above is a blue fawn french bulldog puppy with a full mask. The description would be a tan shade for body, with a blue hue or tint, then a blue mask that can be just on muzzle of blend up into the eye area. Most all times the nose will have a blue shade as well.
The picture above is an example of a blue sable french bulldog. The coat can have a light to dark appearance, and is always a deeper, richer shade than the fawns. The shade can appear with a mask or without, according to DNA makeup of dog.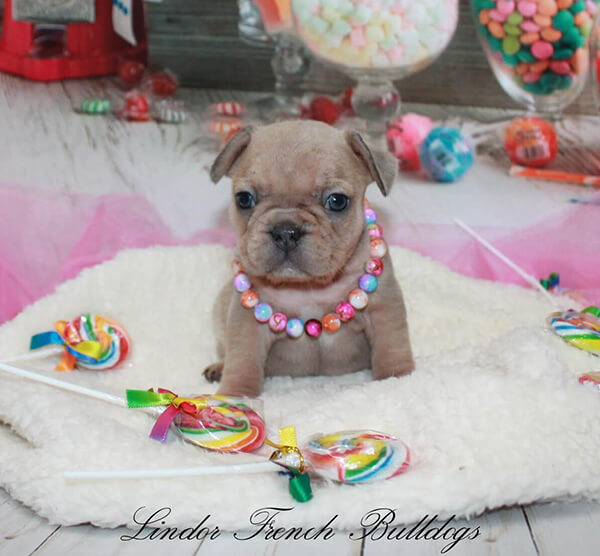 The picture above is considered a maskless blue fawn french bulldog. The nose is blue, and the body can have a blue tint overlaying the fawn color. There is an absence of mask on face, but nose will remain a shade of blue.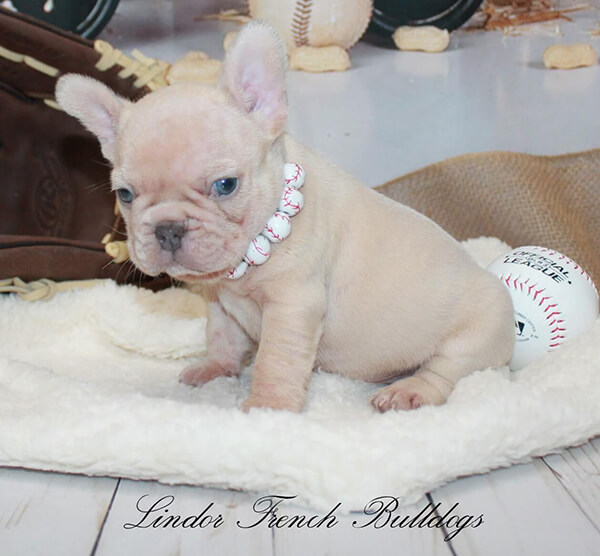 Above is a maskless lilac fawn french bulldog. You will note to the left is a maskless blue fawn, see the difference in shading, along with nose and eye differences.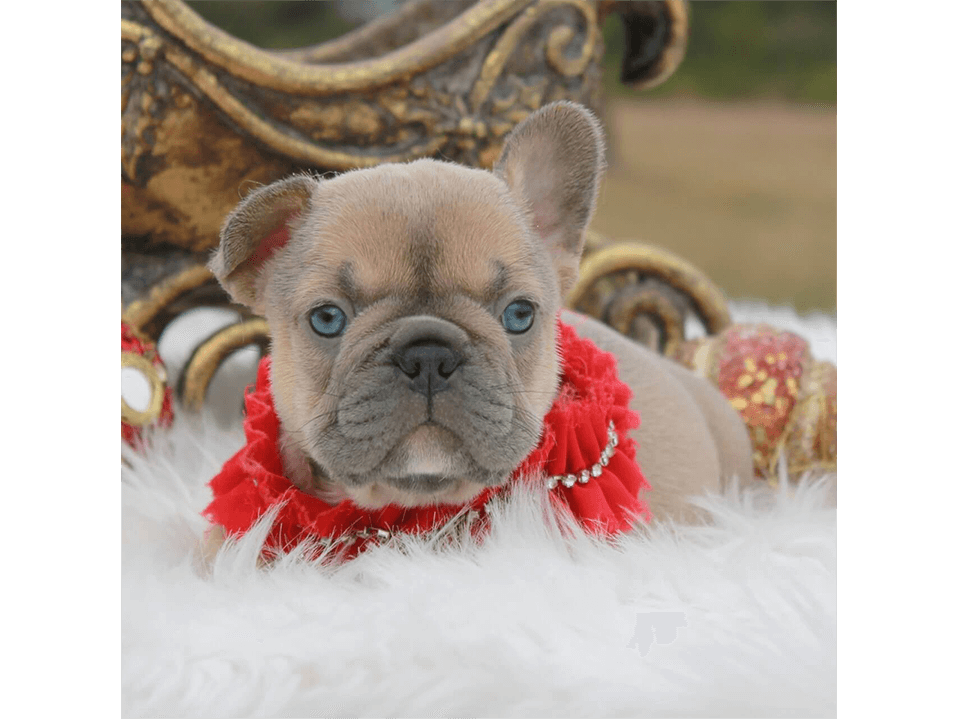 Above is an example of a lilac fawn with a mask. Fawns can be lighter or darker in shade.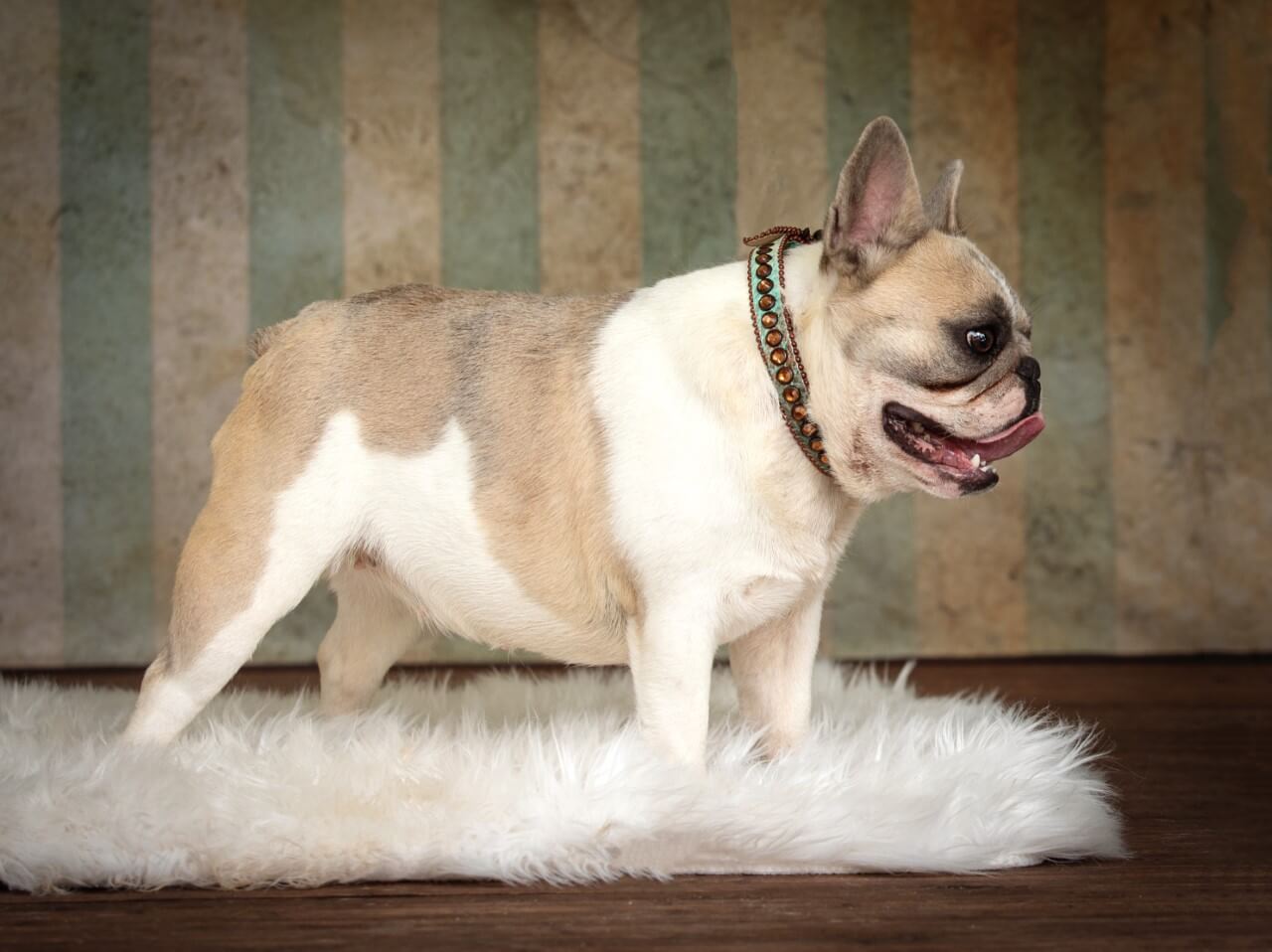 Above is a picture of our mini girl Marilyn. She is an example of a blue fawn pied french bulldog. Pied, meaning spotted. Pied french bulldogs can be of any color spot. projected onto a bright white coat. Eye color is always determined by the color/DNA makeup of the dog.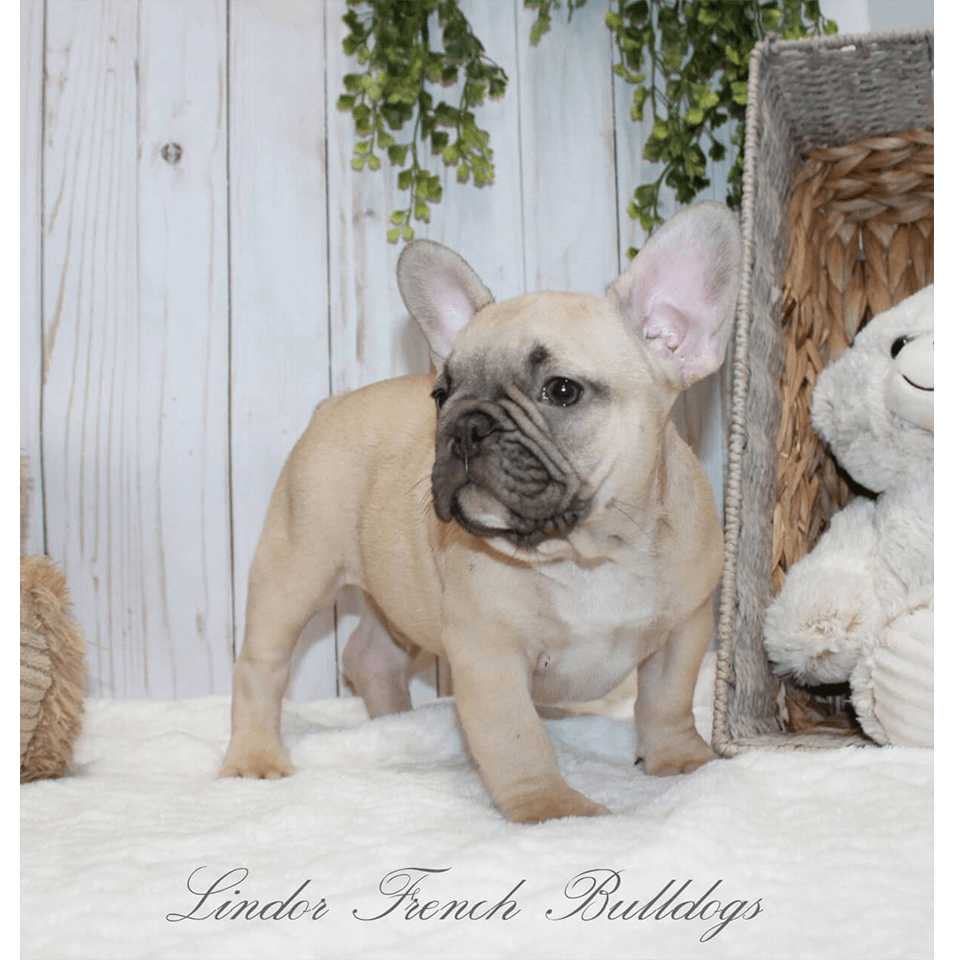 Above is a picture of a chocolate fawn. Masks can be lighter if only 1 copy of mask is present on DNA results, or heavy if 2 copies present.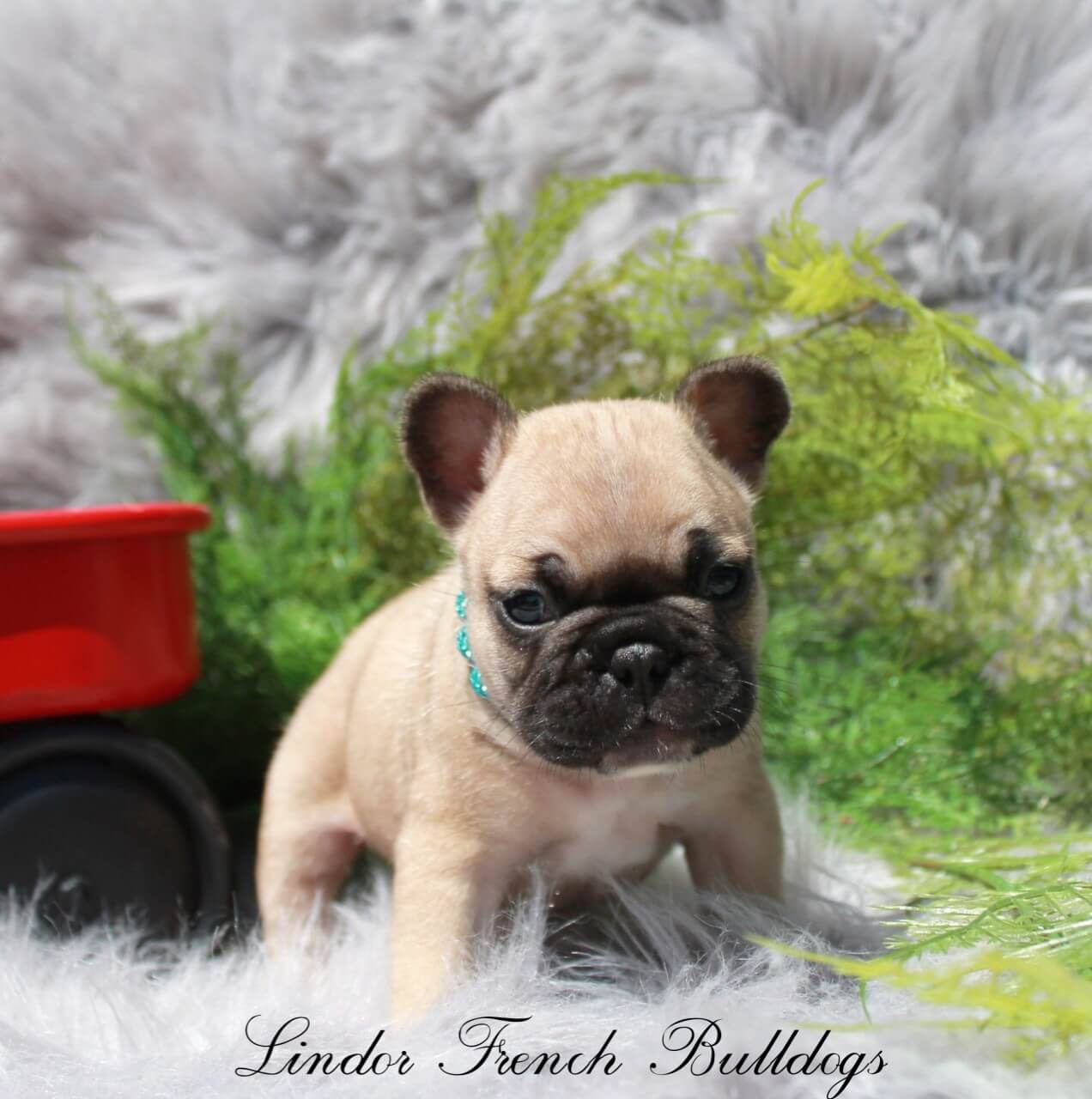 Pictured above is a standard fawn with black mask. We occasionally have these from our show line girls, but not often, we strive to breed for color.
More About Our Adult Bulldogs
As a reputable breeder of French Bulldogs, we offer every pup in our program comfortable living conditions and thoroughly check them for genetic defects. Our well-maintained indoor facility meets the standards of the AKC and Georgia and is climate-controlled for the comfort of our Frenchies. Once the adults have completed our breeding program, we ensure that they find loving owners to enjoy the next stage of their lives.
To learn more about our available Frenchies or obtaining an adult breeding female that's completed our program, contact Lindor French Bulldogs by calling us or filling out our online form.
Have questions or interested in one of our Frenchies? Let us know!